Message from the representative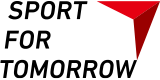 Latest News 

■From August 27 to August 28, 2016
 We participated in the Sixth Tokyo International Conference on African Development (TICAD VI) Japan Fair.
 [Posters]
 ・IITA-TAIYO Joint Project
 ・Japanese Animation
■June 26, 2014
 In order to reinforce our financial standing and business expansion, we implement allocation of new shares
 to a third party.
■From May 5 to May 9, 2014
 We were selected and participated in the "trade mission 2014" hosted by Nigeria Embassy in Japan.

■

April, 2014
 We invited Nigerian Lagos PRE-school children for a movie screening of "Robot Astro boy
 (Little Astro Boy), Monster Farm (Monster Rancher)".


■

April, 2014
 Office relocation
 New address: Nanzando Building 3F, 4-1-11 Yushima, Bunkyo-ku, Tokyo 113-0034

■March, 2014 27, 28
We collaborated to exhibit "the Little Astro Boy" and "Kimba the White Lion" at the "Film Festival"
organized by the Nigeria Embassy of Japan.


Media News
■

July, 2014

 Our efforts were published In J-LOP (Japan content overseas development bureau).

■June 3, 2014

 Our representative initiatives appear in the July issue of Wedge magazine.

■May14,2014
 Our company actions were introduced in the WORLD LOUNGE NHK BS1 of "international news 2014".
■May 9, 2014
 Our action was published in the African business promotion support network.
■May 6, 2014
 Our action was introduced in NHK "おはよう日本, Good Morning Japan ".
■March 21, 2014
 Our action was placed in the Nihon Keizai Shimbun [electronic edition].
■January 1st,2014
 Our company's efforts was puvlished in the Nihon Keizai Shinbun newspaper
 (Japanese economy newspaper)